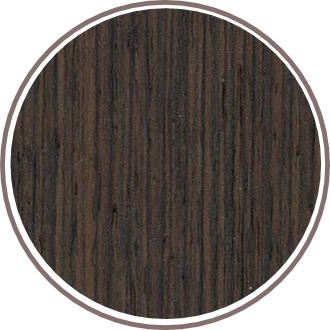 Wenge Wood

Origin Name: African
---



Characteristics of Wenge Wood
---
Colour/Appearance:
Heartwood is a very dark brown with black streaks. Upon application of a wood finish (particularly an oil-finish) the wood can become nearly black.
Grain/Texture:
Grain is generally straight.
Rot Resistance:
African Wenge is very durable, and resistant to termite attack.
Workability:
When handling unfinished wood with bare hands, splinters have an increased risk of infection. Very large pores can be difficult to fill if a perfectly smooth/level finish is desired.
Odor:
African Wenge has a faint, slightly bitter scent when being worked.
Sustainability:
This wood species is not listed in the CITES Appendices, but is on the IUCN Red List.
Common Uses:
Veneer, panelling, furniture, turned objects, and musical instruments.
---
Our Customers Are From Various Industries
---

Architects & Interior Designers

Sports Goods Manufacturers

Real Estate Builders & Developers


Wood Furniture Manufacturers



Faith Lumber Pvt Ltd
Genuine Source for All Wood Requirements